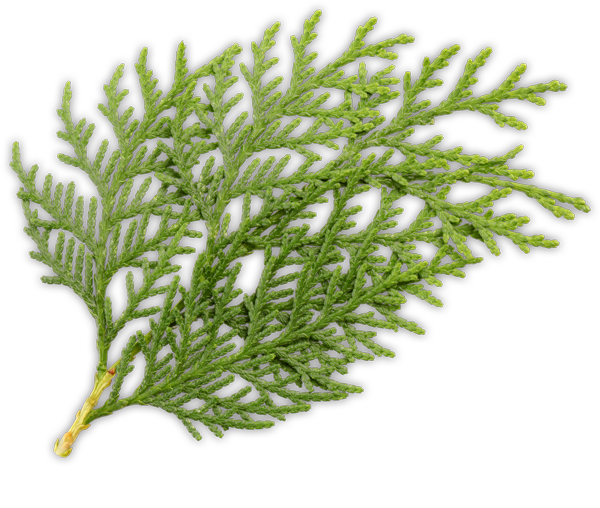 Cedars, Other Conifers, and Broadleaf Trees
ArborInnov has more than 15 years of experience in hedge production and planting under its belt. As such, when buying trees from this local producer, you can expect the best quality at a competitive price.
---
To ensure your full satisfaction, all our trees and planting services are guaranteed for two years against natural mortality. Please contact us for more information.
OPTING FOR ARBORINNOV CEDARS IS OPTING FOR:
CULTIVATED CEDARS
FROM 3 to 15 FEET HIGH

---
COMPETITIVE PRICES
DIRECTLY FROM THE PRODUCER
---

QUICK AND PROFESSIONAL
PLANTING SERVICES
---
AGRICULTURAL PRACTICES THAT
RESPECT THE ENVIRONMENT
---
Planting Services
---
ArborInnov offers hedge and tree planting services. Our expert team and our versatile equipment will meet all your special landscaping requirements. Our hedge planting service usually includes:
Cedars, from 3 to 15 feet high
Soil and fertilizers
An irrigation system, if needed
Pre-planting soil preparation
Tree planting
Shipping and handling
Hedge Replacement
---
Your hedge has been damaged? ArborInnov can replace it. This service includes damaged trees removal (trunk and roots), soil preparation, and replacement tree planting. Be assured that hedge replacement work is done with the same care as brand new hedge planting.
Our warranty
Hedges and trees planted by ArborInnov have a two-year warranty against natural mortality. Mini-excavation, grading, and drainage are other hedge planting options we offer to ensure you the best-looking hedge in the least time possible.
Please contact us to request for a quotation.
Our machinery to your service
We have a diverse fleet of machinery, tailored to your needs, for a fast and professional service .
---
Mini-excavator
Trencher
6-wheel dump truck
20×7 feet trailer
Shredder
ArborInnov also offers truffle plants. Please contact us to request for a quotation.
---