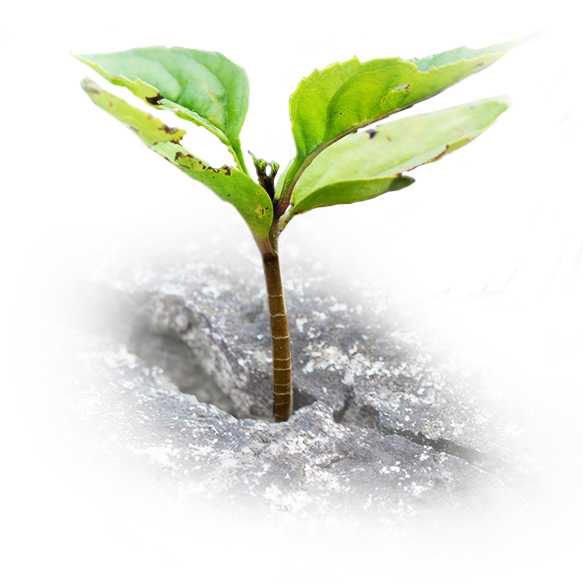 Phytoremediation
Protecting the environment is one of the core values of ArborInnov. Plants in symbiosis with fungi and bacteria withstand higher levels of environmental stress than non-symbiotic plants. Our expertise in plant symbiosis thus helped us becoming leaders in landscape revegetation and reclamation. We are now proud to make this world  a little greener, one sapling at a time.
tripartite symbiosis
Each organism within the tripartite symbiosis harvests one or a few nutrients, which are then shared among the symbionts. Such teamwork allows the symbiotic plants to withstand harsh environments, and thrive where non-symbiotic plants wouldn't survive.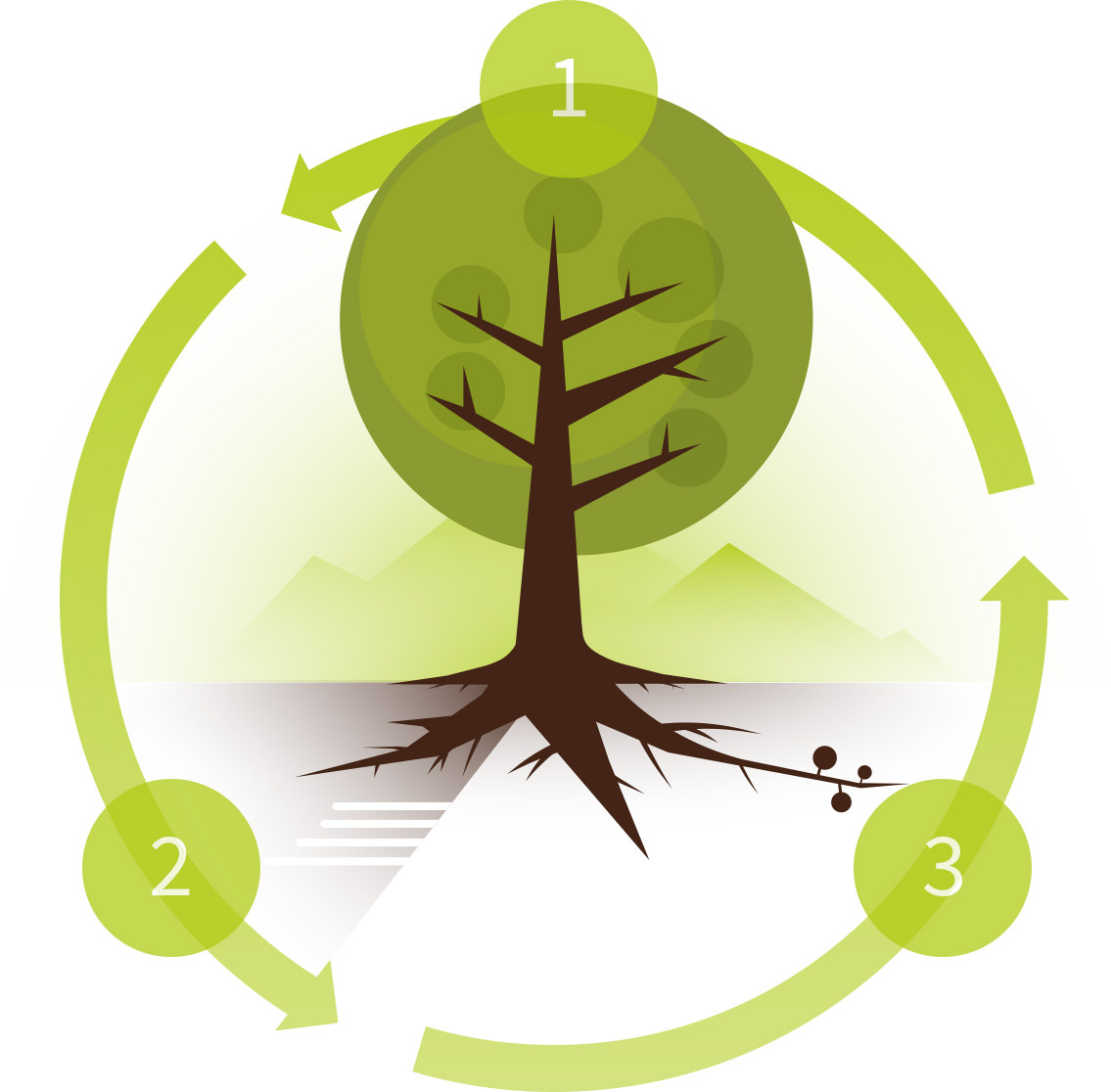 1

    The Tree

Shares the sugars synthesized through photosynthesis.
---
2

   The Fungi

Mine essential elements:
phosphorus
magnesium
oligoelements
Improve tolerance to stress caused by:
heavy metals
water deprivation
---
3

   The Bacteria

Turn nitrogen from the air into consumable molecules.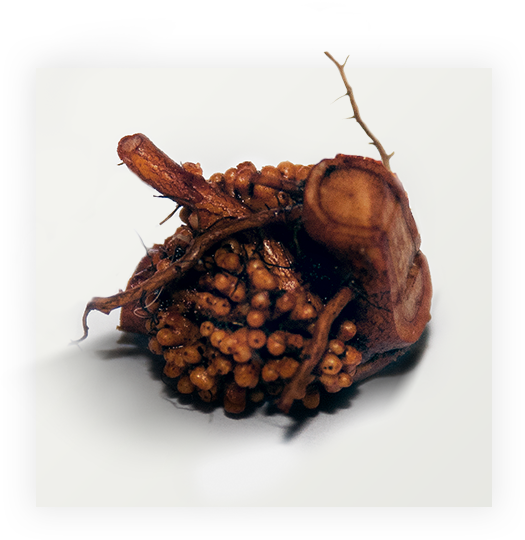 Plants inoculation
---
ArborInnov has developed a plant inoculation technique which allows for trees to be directly transplanted in disturbed environments, with limited soil preparation. The key to our success is a special solution containing ten or so species of fungi and nitrogen-fixing bacteria. Once in contact with the roots, the microorganisms establish symbiosis. Shortly after, the young plants are ready for transplantation.
Species in solution :
Alpova sp.
Hebeloma sp.
Inocybe sp.
Laccaria sp.
Rhizopogon sp.
Russula sp.
Suillus sp.
Frankia spp.
ArborInnov will inoculate plants directly at your facility. Please contact us to request for a quotation.
SYMBIOTIC PLANTS
---
ArborInnov produces symbiotic trees of different species. Our plants are used for different revegetation and phytoremediation scenarios, from disturbed nutrient-depleted soils to acidic residues contaminated with hydrocarbons or heavy metals.
BROADLEAF TREES

Alnus sp. (Alder)
Betula sp (Birch)
Hippophae sp. (Sea buckthorn)
Populus sp (Poplar)
Salix sp. (Willow)

CONIFERS

Larix sp. (Larch)
Picea sp. (Spruce)
Pinus sp. (Pine)
Our phytoremediation trees and shrubs are inoculated with a well-balanced solution containing indigenous symbiotic fungi and bacteria:
Alpova sp.
Hebeloma sp.
Inocybe sp.
Laccaria sp.
Rhizopogon sp.
Russula sp.
Suillus sp.
Frankia spp.
Please contact us to share your phytoremediation and revegetation projects. We will help you select the symbiotic plants that best suit your needs.
---
Plantation services
---
ArborInnov is inspired by the natural ecological succession. Thanks to the tripartite symbiosis between plants, fungi and bacteria, our phytoremediation technique allows us to plant trees directly into the disturbed substrate, without any prior soil preparation. No heavy machinery is involved in the process, which translates into an economic, efficient, and flexible revegetation. Since there is no soil compaction, the plants quickly develop dense roots, colonize the environment, and bring the soil back to life.
We have used our method to reclaim mine tailings and settling ponds, as well as revegetate roads and river banks. Each site is unique. Please feel free to contact us: together, we will design solutions tailored to your project.
Consulting services
---
Good phytoremediation project setups rely on planning and expertise. Whether you need initial site evaluation, strategy design, soil sampling, skilled workers, or follow up visits, ArborInnov can help you.
Please contact us to learn more about the different options available.